Types of Cooling Systems

Central Air Conditioners and Heat Pumps




Central air conditioners and heat pumps are designed to cool the entire house. In each system, a large compressor unit located outside drives the process; an indoor coil filled with refrigerant cools air that is then distributed throughout the house via ducts. Heat pumps are like central air conditioners, except that the cycle can be reversed and used for heating during the winter months. (Heat pumps are described in more detail in the heating section.)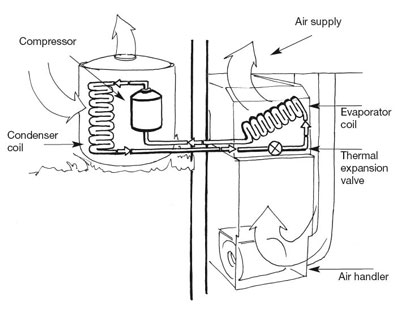 With a central air conditioner, the same duct system is used with a furnace for forced warm-air heating. In fact, the central air conditioner typically uses the furnace fan to distribute air to the ducts.
Room Air...